← BACK TO PORTFOLIO
NEXT PROJECT →
SpotifAi

brief
Most members of Gen Z use Spotify as their go-to platform for music streaming.
How can we introduce the younger audience to the Audiobook feature on the platform?
insight
When music idols speak, they quickly and easily grab the attention of Gen Z.
idea
Immerse young people in audiobooks through their favorite artist.
execution
When choosing an audiobook on Spotify, you will be able to select the option to have it read by a famous artist. Thanks to Artificial Intelligence, Spotify will adapt the artist's voice to the audiobook. The launch of SpotifAi will be communicated through billboards placed in Gen Z points of interest and through social media channels such as Tik Tok and Instagram.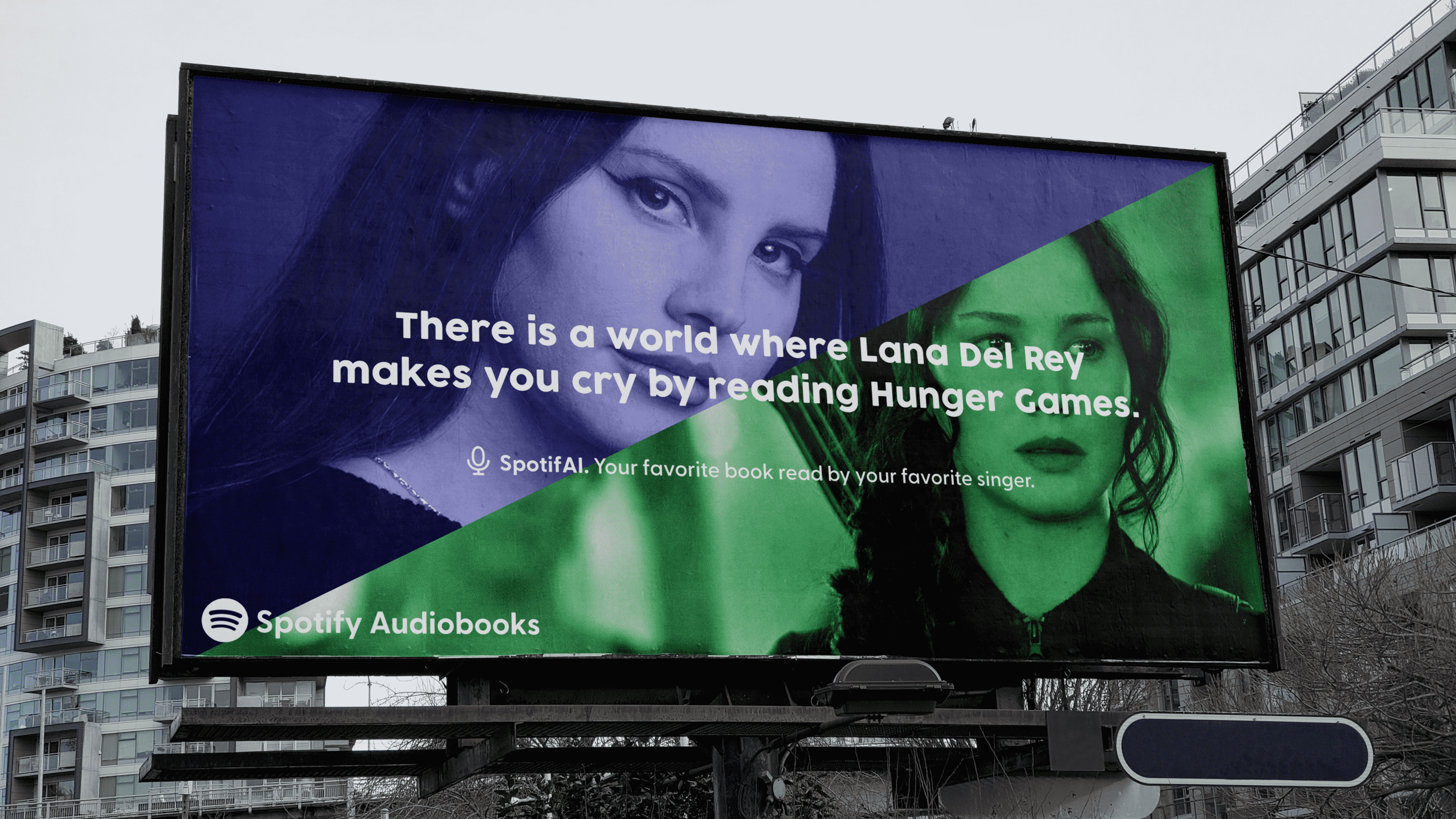 Project made in Accademia di Comunicazione (2023)
Art Director: Giulia Poloniato
Copywriters: Virginia Abbruzzese, Luna Carocci
Supervised by Art Director Davide Fiori and Copywriter Benedetta Lucca